DroloFx - Stamme[n] Audio Examples
Matthew James takes us through some audio adventures with the DroloFx Stamme[n]. Buckle up.
The DroloFx Stamme[n] is a unique, fun, and useful pedal for all kinds of microsampling, glitch, freeze, and reverb applications.
With a fairly simple layout of a single control knob, sample rate, momentary and latching footswitches, expression and wet and dry level controls, you can get a ton of creative inspiration out of this unit.
Stamme[n] is pretty intuitive for the standard glitch and freeze applications. But taking a bit more time to figure out unique ways you can make it work for you, doors open to new sonic possibilities.
All of the patches I came up with below involve expressive foot control via expression pedal or momentary triggering of the pedal's footswitches. The Stamme[n] can be an additional instrument you need to learn how to use to properly integrate it in your playing.
The following patches I choose to demo are the Glitch Delay (GL), Tap Tempo (TT), Swell (SW), and Pitch (PT). I picked 2 from each side of the pedal to really show up the things you can do with it.
Signal Chain:
Strandberg Classic 8 w/Eclipse Pickups
Origin Effects Cali76 Stacked
Dark Glass Microtubes X Ultra
Laney Ironheart IRT-SLS (clean channel) DI out
Dunlop Mini Volume Pedal
Gamechanger Audio Plus Pedal
DroloFx stamme[n] (with Dunlop Mini Volume as an Expression Pedal)
Chase Bliss Audio Tonal Recall RKM
Meris Mercury 7 for a bit of Ultraplate reverb
Recorded in stereo direct into Logic
Periodically I increase the decay on the Mercury 7 or the repeats on the tonal recall for a bit more ambience. I personally think glitch-style pedals excel in wetter reverb/delay scenarios.
Glitch Delay Drones (GL)
The glitch delay can be used to provide rhythmic excitement to simple and slow one-note progressions. Despite being based on adding random glitches to your playing, I like that you can easily coax a fairly consistent glitch sound that can be wild yet well under control. Here I set the control knob just past noon to have the sample size change at a fairly quick rate.
I dialed the max sample rate to about 10 o'clock to provide for more pronounced changes. And I have the mix set to a 50/50 ratio. As well, I utilize an expression pedal to dial back the sample size change rate at the end of the clip. With the expression pedal, at your heel setting, you're able to hold onto fragments in the buffer at will.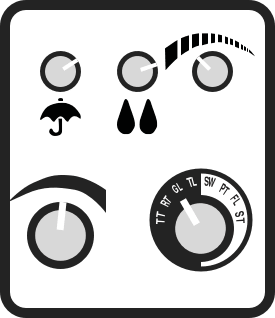 Tap Tempo Glitch Grooving (TT)
This patch is great if you're someone who likes to punch in momentary stutters for rhythmic ideas – and do a lot of footwork. You can pretty much use this with any kind of stutter pedal that allows momentary control. But the really cool thing with this patch is the incorporation of tap tempo. After I punch in the tempo I want, I can sweep through the subdivisions to dial into an exact stutter speed that is in time with what I want to play. Again, another example of how the Stamme[n] has the ability to be unconventional but still provides enough control to the user.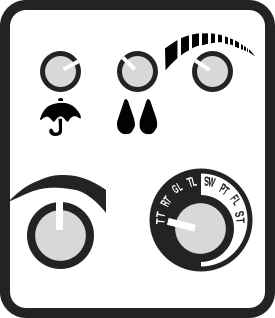 Freezey Reverb (SW)
On the hold side of the pedal, with both footswitches engaged, each of the algorithms function as reverbs. So when you bypass the function switch, it holds your most recently recorded audio. What's interesting about the swell patch is that the control knob is assigned to determine how fast the held sample fades in and out. I set it pretty high so that I could get quicker holds at the end of my phrases. Overall, this is another patch that lends itself to good footwork to get it going. Lots and lots of fun.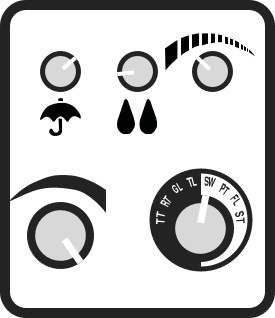 Whammy Verb (PT)
Anyone familiar with Drolo patches could probably tell that this sounds pretty inspired by David's "Hounds" patch – which is basically an envelope pitch shifter – just a really cool, funky sound. For this one, plug in an expression pedal, set the control knob to max, and just let loose.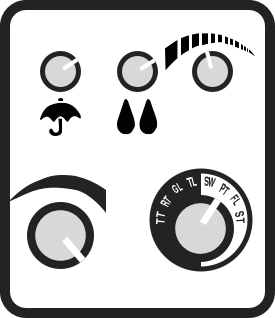 Editors note: looking for more information about DroloFX pedals? Check out this interview with David Rolo we conducted a little while back.
Interested in getting your own?
Shop on Reverb.com using the link below and we'll get a bit of a kickback at no cost to you. This helps us keep producing content. We appreciate it a ton!
Buy on Reverb.com